Finding investors for early-stage businesses
Early-stage businesses are those that usually need an influx of capital to get off the ground and make a name for themselves. This may cover the initial costs of producing a product for marketing or research and development.
Public investors are wary of jump-starting businesses that come with risks attached, so it can be hard to find someone willing to hand over their cash. Many founders hope they will impress venture capitalists enough to have them sign on as early backers, but there are alternatives if this isn't an option such as pre-seed funding and seed stage funding as explained below.
Find investors via crowdfunding
One of the ways on how to get investors is through crowdfunding. This is usually done through websites that act as intermediaries between business owners and potential investors. Before approaching thousands of online users, businesses list themselves on the website asking for small amounts of money in return for equity or rewards. Many sites provide access to databases of experts who can help businesses improve their chances of success. Find investors online! This is where business owners can start to build a following before launching their equity crowdfunding campaign. They invite everyone who has supported them in the past through investments or pledges to invest large sums of money.
Crowdfunding also provides businesses with an opportunity to find smaller amounts of money from casual investors.
This can be done through sites where these individuals can invest small amounts in exchange for rewards, where the reward will usually go towards funding your business.
Also, the investor will get a percentage of the business that can be more than just a financial investment. Locate investors online, where you find all kinds of creative projects.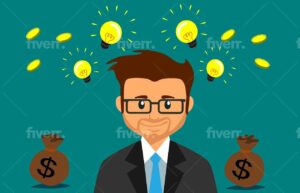 Networking to find an investor
One of the simplest ways to get investors is through networking. Most investors have some background in finance or business and will often approach their contacts when looking for new opportunities. Many founders make lasting connections at conferences, exhibitions, and networking events where like-minded people can exchange ideas and share information. Networking can be effective, but it may not deliver an immediate response, so this isn't always the best method on how to find investors. Make sure you're prepared with all of your most important talking points before approaching someone in person to avoid wasting time on irrelevant topics. A good introduction goes a long way towards getting another network member interested enough in your venture to hear more about where to find investors and where to find equity investors today.
In addition, networking is where you find investors online, so being active on social media can help. It is where you have access to people worldwide who may be in a position where they can offer support in the form of financial investment or where you might at least be able to obtain feedback from a community that will hopefully point out deficiencies in your business plan.
Family and friends can also invest in your business
These are the first people to invest in a business, often providing vital support during the early days. They may offer advice, money, or marketing opportunities as well as simple moral support. If they can't finance your business, then you're probably not ready to start one! There are rules around accepting investment from family members, but it is possible.
Family and friends are a special place to find investors. They usually have a better understanding of your business than most because they've seen where it's come from, but this doesn't mean they shouldn't be approached with caution. Make sure you explain where each investment will be going because if there is a shortfall in cash, then the people closest to you may suffer the consequences. Professionalize where possible when talking about how you're going to use their money. Show them where to find investors isn't just an idea waiting for someone else to give it value but rather a serious enterprise that will add real value to their lives in return for the support offered.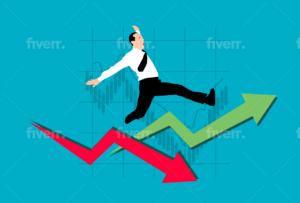 Venture Capitalists
It is another way on how to find investors. These are one of the best options on where to find investors online. Venture capitalists, or VCs as they are commonly known, specialize in investing a lot of money into businesses where there is a lot of risk on where you can find equity investors. They have the ability where you can find investors for your new business venture, and they will give you far more than just some pocket money. If you can gain their support, then where to find capital for your idea may be easier than first imagined as this is where to get where to invest what it takes from here, with the help of some good old-fashioned hard work!
In addition, venture capitalists offer great networking opportunities where you can find entrepreneurs who may be able to lend a hand in where to find where where where where where where where where where where where where where investors you're up to speed on which ones are worth approaching. In return, taking a VC investment will help form stronger ties between the business and future investors. The VC firm may be able to recommend your company as an investment opportunity which can jumpstart how the best way to get investors for your new venture.
Find investors online
The best place to on how to find investors, especially wealthy individuals, is the internet. Websites are great resources that allow you to search for investors who are interested in early-stage companies. You can also get online and check out forums where investors share information on the best investment opportunities. There are also many startups incubators these days that can be a good place to start your search. These programs typically take an equity stake in startups they work with, so it's definitely worth checking them out if you want to find potential investors. Find investors online to get the best results.
Going online to find investors will connect you with various web-based tools designed to help you in your search for potential financiers. These tools typically include some basic details on the typical venture capitalist but also provide a link where to find more information on how the best way to acquire investors financial support and tips, as well as put you in touch with people who run fund groups that might be able to assist further down the line. This can help give your business an air of legitimacy it would otherwise lack, which is definitely something you should keep in mind if you want to find investment opportunities that are right for your business!